Sage Spirit: The American West at a Crossroads invites you to envision an American West where all the plants, animals, and people that define the Sagebrush Sea will thrive.
Dave Showalter's striking images, created in over six years of fieldwork, immerse you in this diverse, spacious, and life-filled landscape. He profiles westerners working to protect both the landscape and livelihoods of the American West.
A number of well-known and authoritative voices complement Showalter's images and words:
Famed birder David Allen Sibley shares his experience seeing the Gunnison Grouse, the last North American bird on his life list.
Todd Wilkinson explains the implications of habitat fragmentation for "America's Serengeti." To put the imperiled sage grouse into context, he broadens the lens to the advent of climate change, the biodiversity crisis, global population and energy issues, and the shifting societal values that are changing approaches to landscape protection.
Rick Bass give us a sense of place, what's at stake, why it matters, and why we can be hopeful.
Published under the Braided River imprint of Mountaineers Books, Sage Spirit is generously supported by our funders to ensure it reaches a wide audience.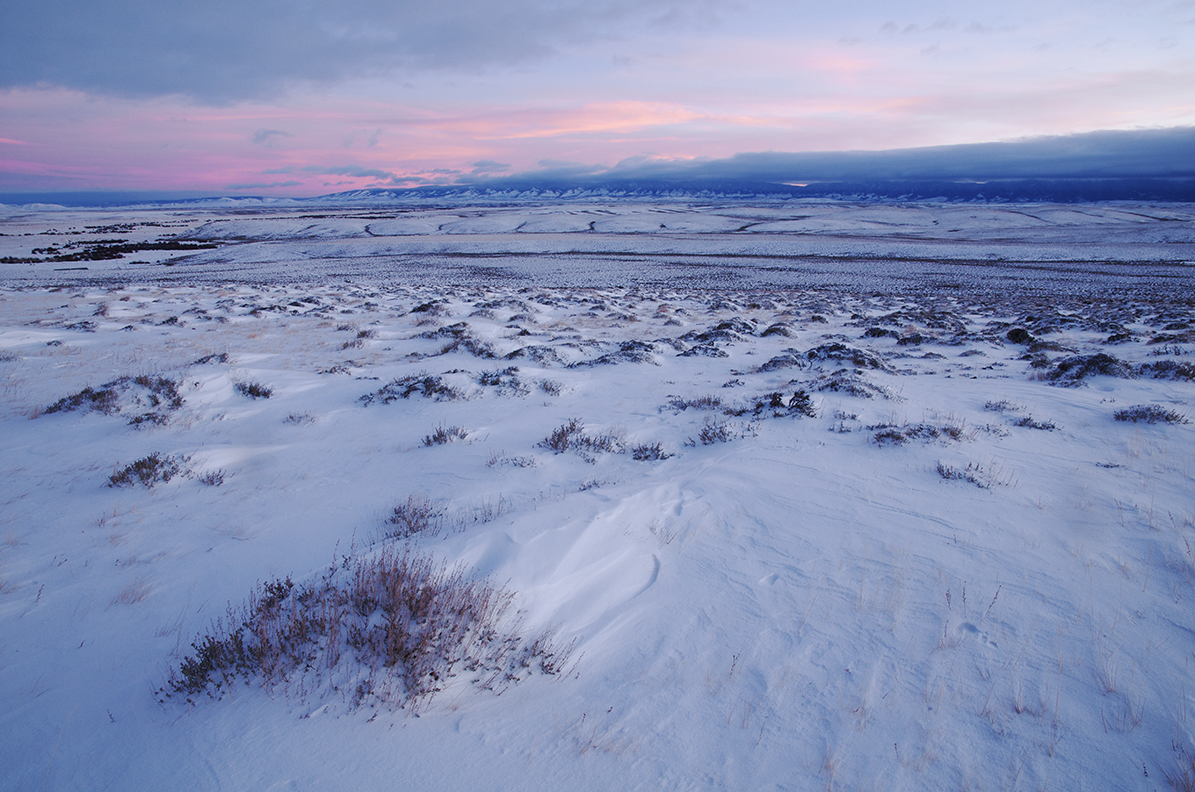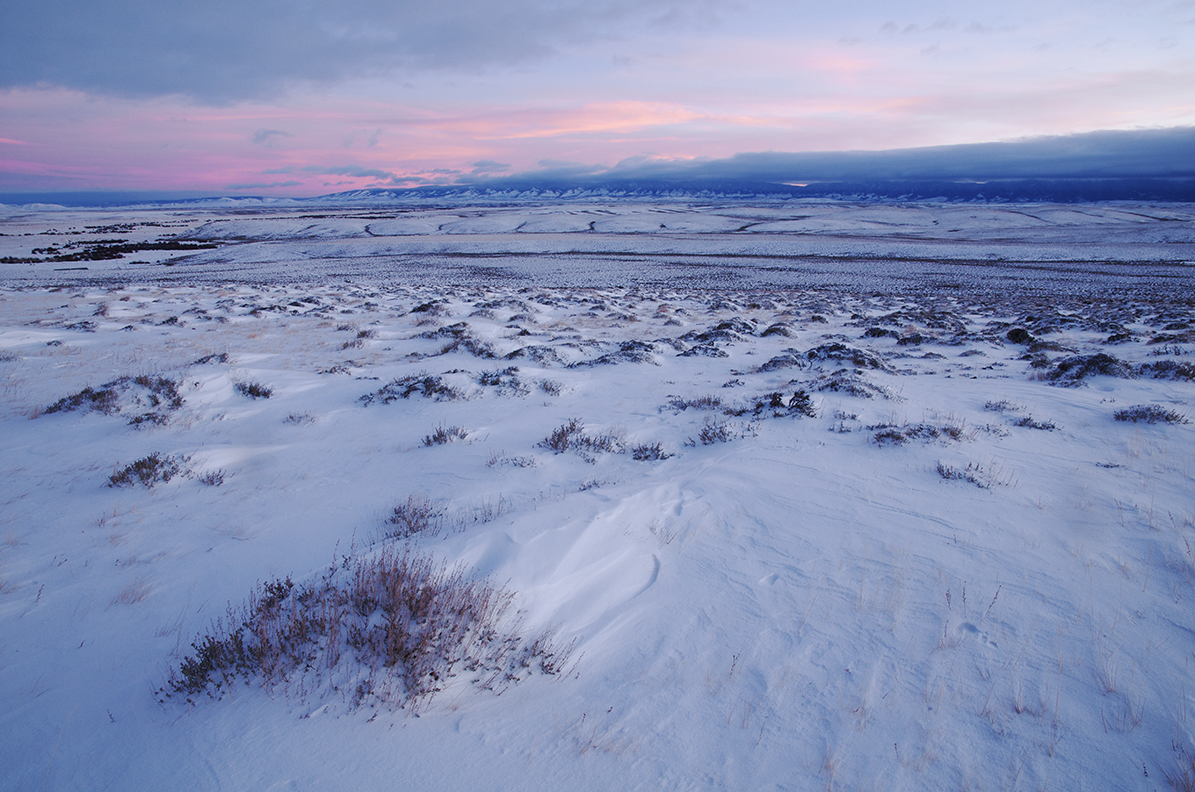 Conservation photographer and writer Dave Showalter, an Associate Fellow with the International League of Conservation Photographers, focuses on the American West. Building a story through imagery combined with advocacy is at the heart of his photography. His images and stories have been published in Wilderness, Outside, Outdoor Photographer, National Parks Magazine, High Country News, and other publications, books, and calendars. Dave's award-winning book Prairie Thunder: The Nature of Colorado's Great Plains covers the shortgrass prairie of his home state. Dave has been the staff photographer at Rocky Mountain Arsenal National Wildlife Refuge for ten years, teaching photography to both adults and children. Dave and his wife, Marla, live in Arvada, Colorado.
Visit his website at www.daveshowalter.com.
Rick Bass is the author of thirty-one books of fiction and nonfiction, including most recently a novel, All the Land to Hold Us. His work has been anthologized in Best American Short Stories, Best American Travel Writing, Best Spiritual Writing, and Best American Nature Writing. For more than twenty years he has been active in helping to protect the last roadless lands of Montana's Yaak Valley—the lowest-elevation, wettest habitat, and narrowest bottleneck of the United States' section of a critical migration corridor that stretches to the Yukon. He lives in the Yaak Valley, where he is a board member of the Yaak Valley Forest Council (www.yaakvalley.org).
Patrick Magee is a wildlife biologist at Western State Colorado University in Gunnison, where for eighteen years he has taught courses in ecology, ornithology, mammalogy, wildlife ecology and management, and Colorado ecoregions. He is director of the Thornton Biology Undergraduate Research Program and develops collaborations with state and federal conservation agencies to study wildlife ecology. He has been a member of the Gunnison Sage-Grouse Working Group and serves on three subcommittees of the Gunnison County Sage-Grouse Strategic Committee. In 2000 he formed Sisk-a-dee (www.siskadee.org), a nonprofit organization that focuses on conservation of the Gunnison sage-grouse and the sagebrush ecosystem. He lives in Gunnison with his son, Rory.
David Allen Sibley, son of ornithologist Fred Sibley, began watching and drawing birds at age seven. Since 1980 David has traveled throughout North America in search of birds, both on his own and as a leader of bird-watching tours. His comprehensive guide to bird identification—The Sibley Guide to Birds—was published in the fall of 2000, the updated second edition in 2014. Other books include The Sibley Guide to Bird Life and Behavior, Sibley's Birding Basics, The Sibley Field Guides to Birds of Eastern North America, The Sibley Field Guide to Birds of Western North America, and The Sibley Guide to Trees. He is the recipient of the Roger Tory Peterson Award for lifetime achievement from the American Birding Association and the Linnaean Society of New York's Eisenmann Medal. David lives in Concord, Massachusetts. You can learn more about David's work at www.sibleyguides.com.
Todd Wilkinson has been writing about the environment, politics, culture, and the arts for most of the last thirty years. Most recently, he authored the critically acclaimed biography Last Stand: Ted Turner's Quest to Save a Troubled Planet, which was distributed to every member of Congress and to ambassadors to the United Nations from every country on Earth. Over the years, Todd's work has appeared in two dozen magazines and newspapers, ranging from the Wall Street Journal and US News and World Report to the Christian Science Monitor and Audubon. He is the author of several books, including Science Under Siege: The Politicians' War on Nature and Truth. A noted expert on wildlife art, he is also editor and founder of the online magazine Wildlife Art + Nature Journal. He lives in Bozeman, Montana.